Route description
Causeway Coast Cycle Route is perfect if you are looking for a breathtaking bike tour along the north coast of Northern Ireland. As it is part of National Route 93, simply follow this well signposted way. You can cycle both ways, but the route from East to West is more popular. Most of the stages go along vehicle-free paths, so you can enjoy the pure nature. From Giant's Causeway you cycle to Coleraine, and then on to Benone.
Eating options available
Overnight stay available
Suitable for kids
Suitable for dogs
Interesting facts
Don't hesitate to take your kids along on this easy bike Trails. What's even better: You can also bring the family's best friend on this dog friendly bike trail.
There are places to buy beverages and food along the track. However it's always recommended to bring enough water and food along with you.
Highlights of the tour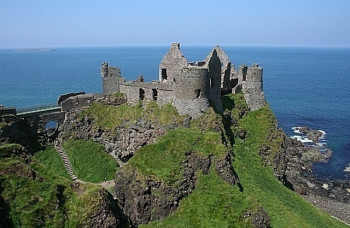 Giant's Causeway is a UNESCO World Heritage Site. Moreover, you can visit the beautiful ruins of Dunluce Castle. Old Bushmills Distillery is one of the oldest whisky distilleries in the world, and also worth a visit.
Videos
Cycling the Causeway Coastal Route | 00:42
Discover the Causeway Coastal RouteThe Giant's Causeway is Northern Ireland's...