Description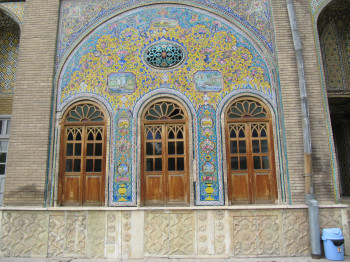 Tiled Beauty, Palace of Rose Garden – the many names of Golestan Palace in Tehran alone bear witness to its splendour. If you're traveling to the Iranian capital, don't miss out on a visit of the former government palace of the Qajars.
Part of a group of buildings belonging to the Persian ruling family, Golestan Palace includes 17 edifices and halls. Its architecture shows both European and Oriental influences. The palace walls are decorated with elaborate tile mosaics. You will find mainly hunting scenes, colourful birds, and floral patterns. The structure is surrounded by a magnificent garden that is definitely worth a stroll.
Golestan Palace is equally stunning on the inside. Various decorations on the walls, ceilings, and floors take you back to a time of bygone glory. Furthermore, the palace is home to a museum. Exhibits from the life of the Shahs, such as ceramics, jewellery, and arms are at display.
Historical Information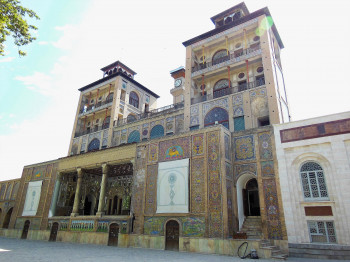 Golestan Palace was built in the late 18th century until the beginning of the 19th century. The entire complex later became the official residence of the Qajar family. In 1865, Haji Abol-hasan Mimar Navai had it remodeled into its current shape. Until the Islamic Republic was established, the former government palace was seat of the Persian monarchs. It has been venue of a number of important ceremonies, including the coronations of Reza Khan in 1925, and of his son Mohammad Reza Pahlavi in 1967. He was the last Shah of Persia.
In June 2013, Golestan Palace was listed a UNESCO World Heritage site.
How to get there
Golestan Palace is located in Iranian capial Tehran's district 12, right on Arq Square. The easiest way to get to the palace and its museum is by metro. Simply get off at station Panzdah Khordad.
Video
Golestan Palast Teheran | 01:34