Description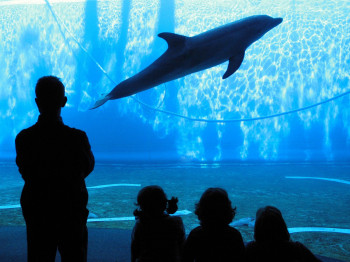 The aquarium of Genua is one of the biggest aquariums in Europe and offers many spectacular insights on the life underwater.
Exhibition
The aquarium holds overall 70 exhibition tanks, 15 000 animals out of 600 different species and has an expanse of 27000m2. Experience all kinds of fish, sea mammals, reptiles, amphibians and birds.
At the new Cetaceans Pavillion you will be able to enjoy up to 10 dolphins within four outdoor tanks. Furthermore at Nave Italie there is a vicarious rain forest and freshwater habitat, where you are welcome to interact with the fish.
At Genua Aquarium you will explore the earth's underwater world and its animals like sea cows, seals, penguines, jelly fish, dolphines, sharks, sea turtles and antarctic fish, as well as colourful fish from the coral reefs.
The tour takes approximately 2 hours.
Historical Information
The aquarium in Genua is the second largest aquarium in Europe. It was founded in 1992 and was constructed by the architects Renzo Piano and Peter Chermayeff.
How to get there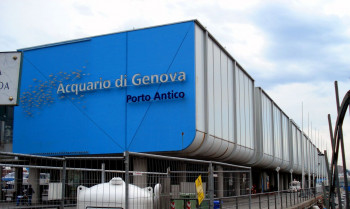 By car:
Take the highway Strada Statale 1 and take the exit Genova-Ovest. Then continue about 2km until you reach the parking lots of the aquarium.
By subway:
Closest subway station is "San Giorgio" towards De Ferrari.
By bus:
Busses 1, 12 and 13 stop right in front of the aquarium.
Videos
Ogni vasca è uno spettacolo. Il nuovo... | 00:33
Da mini a MAXI, le misure...... da 5 cm a 300 cm... quanto misurano gli ospiti...
Acquario di Genova - Si riparte!
Le novità dell'Acquario di Genova per...Ecco un assaggio dell novità espositive dell'Acquario...