Description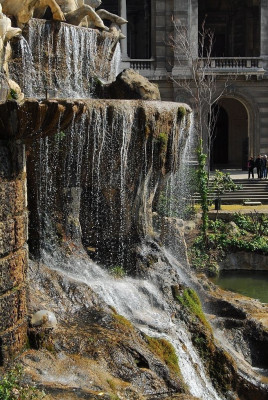 Multiple Museums
The Palais Longchamp includes the Museum of the fine arts called "Musée des Beaux-Arts", the Museum of Natural History (Muséum d'Histoire Naturelle), an observatory and a botanical garden. It was created to celebrate the Canal de Marseilles, a construction built to bring water from the Durance River to the city of Marseilles. The many sculptures and plays with water within the Palais symbolize the richness of the area around the Durance. Moreover, the Palais used to contain a zoo, which was run by the city from 1898 until 1987. It was closed later on because of the public's disapprove of the conditions in traditional zoos. However, many of the former zoo buildings are still visible today such as the enclosures for giraffes. Today the park around the Palais Longchamp marks one of the most impressive gardens in the whole of France.
Structure
The building can be structured into three main parts. The main part in the middle forms the so called chateau d'eau (water castle), surrounded by the east wing, which is home to the Musée des Beaux-Arts and the west wing which houses the Muséum d'Histoire Naturelle.
The park
Park Longchamp is of great importance for the entire region as it is considered to be the "home for green life" by the Durance River. You can meet up for a pick nick here or just enjoy a relaxing stroll around the park in the afternoon. Meanwhile, attractions for kids can be found here like a children theater in the former giraffe enclosure.
The Museum of Natural History is open daily from 10 AM to 6 PM except on Mondays and on national holidays. The Musée des Beaux-Arts can be visited daily from 9 AM to 7 PM in the time between June and October, except for Thursdays from noon to 11 PM.
Historical Information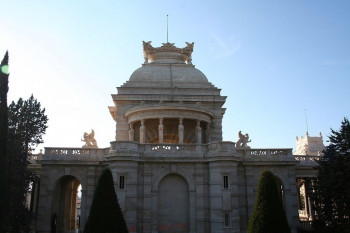 The idea to the building came from representatives of the city of Marseilles after the long drought was overcome by the construction of a channel in 1838. A fabulous memorial was supposed to be built to celebrate the success of the channel Canal de Marseilles. Among many proposals for the building, finally the project of Henry Espérandieu was selected, who was also the architect of the fascinating Notre-Dame de la Garde basilica of Marseilles. The building eventually opened for the public in 1869, in the style of Historicism.
How to get there
With public transportation
It is easiest to reach the Palais Longchamp by public transportation with the metro line 1 or with tram line 2 whilst getting out at the Longchamps station.
Videos
MARSEILLE Le Palais Longchamp | 04:17
Marseille Parc LongchampLe palais Longchamp est un monument de Marseille situé...
LE PALAIS LONGCHAMP MARSEILLELe monument inauguré en 1869, commémorait l'arrivée...