Description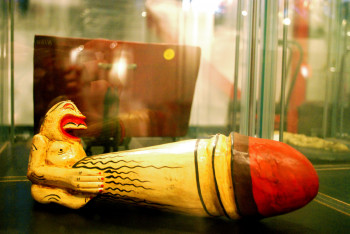 Harry Mohney Erotic Museum, better known as Erotic Heritage Museum, in Las Vegas, is the largest erotics museum in the world. Despite its provoking nature, the museum's primary purpose is to present the history of erotism in a scientific manner. In doing so, it tries to forge a bridge between commercial pornography and aesthetic art.
Erotic Heritage Museum understands itself as heir to the American sexual revolution. It wants its visitors to see sexual pleasure and its depiction as a natural aspect of human experience, and to show the necessity of making it available to everybody, independent of gender, race, or faith.
Topics include erotic art and sculptures, a collection of articles about sex scandals of various celebrities as well as teacher student liaisons. Moreover, you will find the exhibition "Sex in Space", and sections about the evolution of human sexuality, sex in the media, sex in the Third Reich, the history of peep show as well as homosexuality.
Historical Information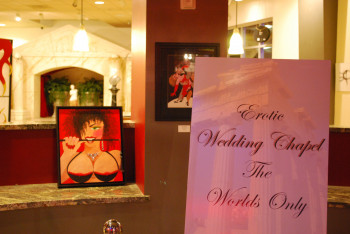 The museum's history begins with a surprising cooperation between pastor Ted McIlvenna and pornographer Harry Mohney. Together, they wanted to create an exhibition where erotic artefacts could be displayed without any negative taboo.
The museum opened on August 2, 2008. Due to restructuring, it was closed six years later, in February 2014. It reopened in June that same year, as "Harry Mohney's Erotica Museum".
How to get there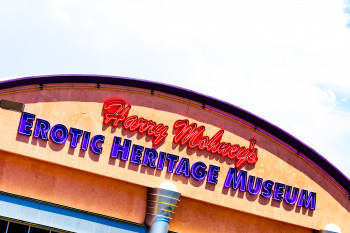 Erotic Heritage Museum is located at Sammy Davis Jr. Drive in Las Vegas, right by the famous casino hotels The Mirage and Ceasar's Palace.
From McCarran International Airport, follow Paradise Rd southbound and keep following it into Wayne Newton Blvd. Turn into E Tropicana Ave and follow the road until you can turn right into I-15 N. Exit at ramp 39 into Spring Mountain Rd and keep right towards Highland Drive, until you can turn into W Desert Inn Rd. Afterwards, turn left into Sammy Davis Jr. Drive.
Video
Exposed Las Vegas Erotic Heritage... | 20:59