Description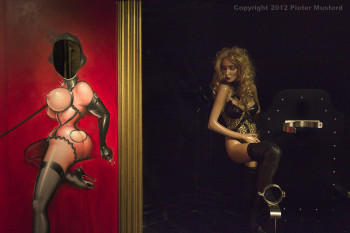 Amsterdam, one of the oldest cities in the world, has a rather dissolute history. The Erotic Museum is situated inside an old warehouse in the center of Amsterdam's red light district. You will easily recognise it by the red neon sign above the entrance.
The exhibition is more about Amsterdam's red light district in itself than about the eroticism behind it. In one of the rooms you will find wax figures of prostitutes doing their work at the famous Casa Rosso Live Show. Moreover, there is a collection of erotic photographs, lithographies by John Lennon as well as a small collection of erotic art. "Snow White and the Seven Dwarfs" are also exhibited - though in a version that is definitely not suitable for children.
Amsterdam has two more saucy museums on offer: Venustempel, the world's oldest sex museum, and Red Light Secrets - Museum of Prostitution, which exhibits the history of prostitution in Amsterdam.
How to get there
A five minute walk from Dam square or the central train station will take you to the center of the red light district. The main canal street in the area is Oude Zijds Achterburgwal.
Video
Erotic Museum- Amsterdam Sexy Art | 01:59