Description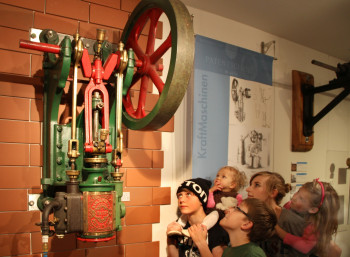 Otto Lilienthal is one of the greatest German technology pioneers. His native town Anklam honoured the inventor of the human flight with a museum.
Exhibition
In the museum not only technology and aviation freaks get their money's worth. For example, many modular systems for children from Lego or Fischer-Technik are based on patents from Lilienthal. With the "Kleinmotor System Lilienthal", he made his mark on the history of steam engines. And last but not least, he was one of the first entrepreneurs to introduce a "workers' profit-sharing scheme"; even at the Berlin Volksbühne he was a well-known man. Lilienthal not only provided technical innovations, but also cultural and social ones. He not only implemented technical progress with his airplane, but also pursued the ideas of world air traffic and eternal peace.
Awards
The Otto Lilienthal Museum was awarded the "FAI rocognized Museum" by the "Fédération Aéronautique Internationale" in 1996 and received the "European Museum of the Year Award" three years later.
Historical Information
The Otto Lilienthal Museum was opened in 1991 on the occasion of the 100th anniversary of Menschenflug. Anklam gives himself the nickname "Lilienthalstadt" and makes "theatre". Z. B. with the revival of the play "Moderne Raubritter" by Otto Lilienthal and the biographical play "Gegenwind" by Teatro Palino from Switzerland.
In 1996, the international aviation organization awarded the museum the title "FAI recognized Museum". In 1999, the museum became the first East German museum to receive the "European Museum of the Year Award - Special Commendation".
How to get there
By public transport
The museum is located about 300 meters from Anklam railway station.