Description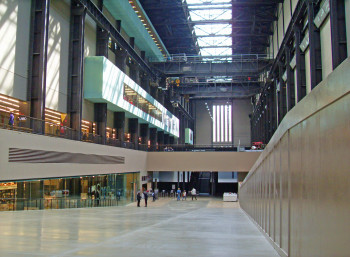 Tate Gallery of Modern Art, or Tate Modern, is the biggest museum of modern art in the world. It is located at the south bank of river Thames in London, inside of a converted power plant, the former Bankside Power Station. Along with 19th century impressionism, the gallery features masterpieces from artists such as Dalí and Rodin, Picasso and Warhol.
How to get there
On foot
You can walk to Tate Modern over Millenium Bridge, which is a sight in itself. It leads straight from St Paul's Cathedral over river Thames and right to the gallery.
By tube
London Bridge and Southwark are the closest tube stations, both only a few steps away from the museum. They are connected to Northern Line. If you are travelling on Circle Line or district Line, you can get off at Cannon Street, cross Millenium Bridge, and get to the gallery that way.
Video
Tate Modern London - Things to Do in... | 04:08