Description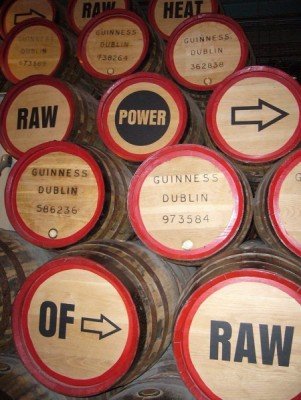 Not only is the Guinness Storehouse the most popular tourist attraction in Dublin, but also in the whole of Ireland. No wonder, it is, after all, about nothing less than the Irish national beverage: the palatable and fantastic Guinness beer! On seven floors, you have the chance to explore the fascinating home base of this world-renowned export success.
Historical Information
Construction of the Chicago style building was completed in 1904. Originally, the fermentation process took place here. It was shut in 1986 and remained so for more than a decade until the idea came up to restore the building and make an attraction out of it. After a long period of reconstruction, the Storehouse was finally opened as a museum in the year 2000.
How to get there
By car
Coming from the direction of Dublin Airport
You take the Swords Road/ R132 in the direction of Dublin. After around 1.9 mi (3 km) you take a left turn at Santry Park to get onto Coolock Ln/ R104. At the roundabout, you take the third exit, taking you onto the N1 in the direction of Lár/ City Centre. Follow the road for about 3.4 mi (5.5 km) until it changes to King Street/ R804. You then turn left into Church Street Upper (N1/ R108) and cross the river. At the junction, you take a turn right, leading to the Cornmarket or the R810, respectively. After 0.6 mi (1 km), you turn left again. And here you are at the Guinness Storehouse, which appears at your left-hand side. Opposite the Storehouse you find car parks free of charge.
By public transport
Coming from the direction of Dublin Airport
Leaving the airport, you walk 440 yd (400 m) to the station "Clarion Hotel". You continue by taking bus line 747, operating in the direction of "Heuston Station". After nine stations, you change at "College Green" to bus line 13, heading towards "Grange Castle". Six stations later, you get off at James Street and carry on for about 330 yd (300 m) until you reach your final destination, the Guinness Storehouse.
Videos
The Guinness Storehouse Dublin - Tour... | 04:50
Guinness Storehouse Vacation Travel Guide...N3ISUUO0CSo
Guinness Storehouse Virtual Tour