Description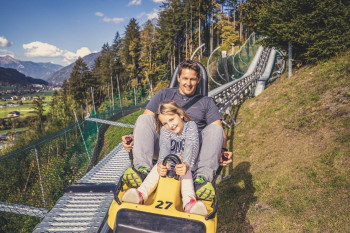 Ready for some tobogganing fun in the Zillertal Valley? At a length of 1,4km, the Arena Coaster, a mountain coaster, fascinates people of all ages with its waves, steep curves, jumps, and loops, which will be getting your adrenaline flowing. The descent lasts about 6 to 7 minutes with the highest point being 9m above the ground.
Videos
Arena Coaster - FUN | 01:02
Arena Coaster ZillertalFahrt mit dem Arena-coaster in Zell im Zillertal!Macht...