Description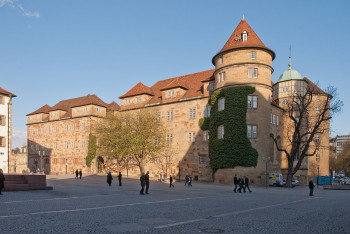 State Museum Württemberg at the Old Castle in Stuttgart is among the oldest state museums in the region. Different exhibitions teach visitors about the history of federal state Baden-Württemberg from the Stone Age up to modern day. The museum features more than 1 million exhibits that show highlights of European art, and take you on a fascinating journey through Wurttemberg's cultural history.
Besides the Old Castle, numerous other museums form part of the State Museum Württemberg:
Junges Schloss: at the Kids' Museum Junges Schloss, children and families find out about regional history in a playful manner. Preservation, passing on, and involvement with art and culture is the main underlying idea of the museum.
Haus der Musik (house of music): located at Fruchkasten in Stuttgart, this is a lively meeting point for young and old friends of music. State Museum Württemberg presents outstanding pieces from its extensive collection of musical instruments here.
Roman Lapidarium: inside the New Palace, the Roman Lapidarum displays around 100 stone monuments from the times of Roman provinces. The sculptures, reliefs, and inscription stones on show date back to mid first to mid third century AD.
Museum of Everyday Culture: one of the most important museums of popular art in the German-speaking world, the Museum of Everyday Culture features unique collections and objects with fascinating backstories.
The seven branch museums of State Museum Württemberg feature different parts of its collection areas: the collection of ecclesiastical art of the Middle Ages at Dominikanermuseum Rottweil; the museum for carriages, chaises and carts at Hellenstein Palace; the fashion museum and ceramics museum at Ludwigsburg Palace; the presentation of historic toys and classicistic art at the Palace Museum Aulendorf, and the German Playing Cards Museum in Leinfelden-Echterdingen.
Historical Information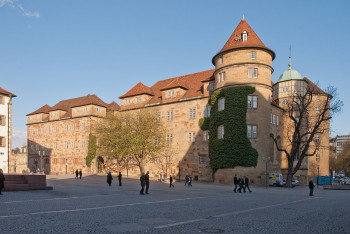 Württemberg's King William I approved the building of a state collection for national art and antiquity monuments in 1862. His goal was to secure the state its cultural heritage. Purchases and presents helped continously and quickly expand the collection.
How to get there
State Museum Württemberg is located only a 10 minutes' walk away from the central railway station in Stuttgart. Walk through Königsstraße to Schlossplatz square.
Video
"Erlebe es auf Deine Art!" Imagefilm... | 01:36